About The Brew by rent24
Find out what we stand for and where it all started
Our ethos
We thought a great place to start would be why we do what we do! Our ethos is simple; we focus on providing affordable coworking office space with exceptional support, so you can focus on growing your business. We want to ensure you can collaborate, get your head down, socialise and enjoy working life all in one place.
Where did it all start?
Our founder, Andrew Clough, being the savvy entrepreneur that he is, had previously launched and ran several successful businesses. In 2012, he realised there was little in the way of good affordable workspaces for start-ups and small growing business. So, he developed an alternative model to bust the myth that good office space in London had to be pricey. It's all pretty simple really!
What does The Brew currently offer?
At the moment, we manage and operate four coworking spaces in Shoreditch and we're about to launch a new office space later in 2020 in Holborn. Plus we have exciting plans to expand across London and the UK in the near future.
The Brew and rent24 connection
rent24 currently operates over 50 locations across 23 cities including Berlin, Amsterdam, New York, Tel Aviv, Moscow, Miami, Chicago and more. The coworking spaces offer a flexible work environment with dedicated desk options, private offices, conference rooms and lots of break out areas. Coliving at rent24 delivers flexible accommodation in high-quality single or shared rooms, where social networking is facilitated by regular events. Like The Brew, rent24 believes in the thriving effect of a feel-good workplace. Each location has its own personality
and creative features; for example, cozy sofa areas, libraries, and activity and games rooms.
To find out more, visit the rent24 website here.
Contact us to discuss your requirements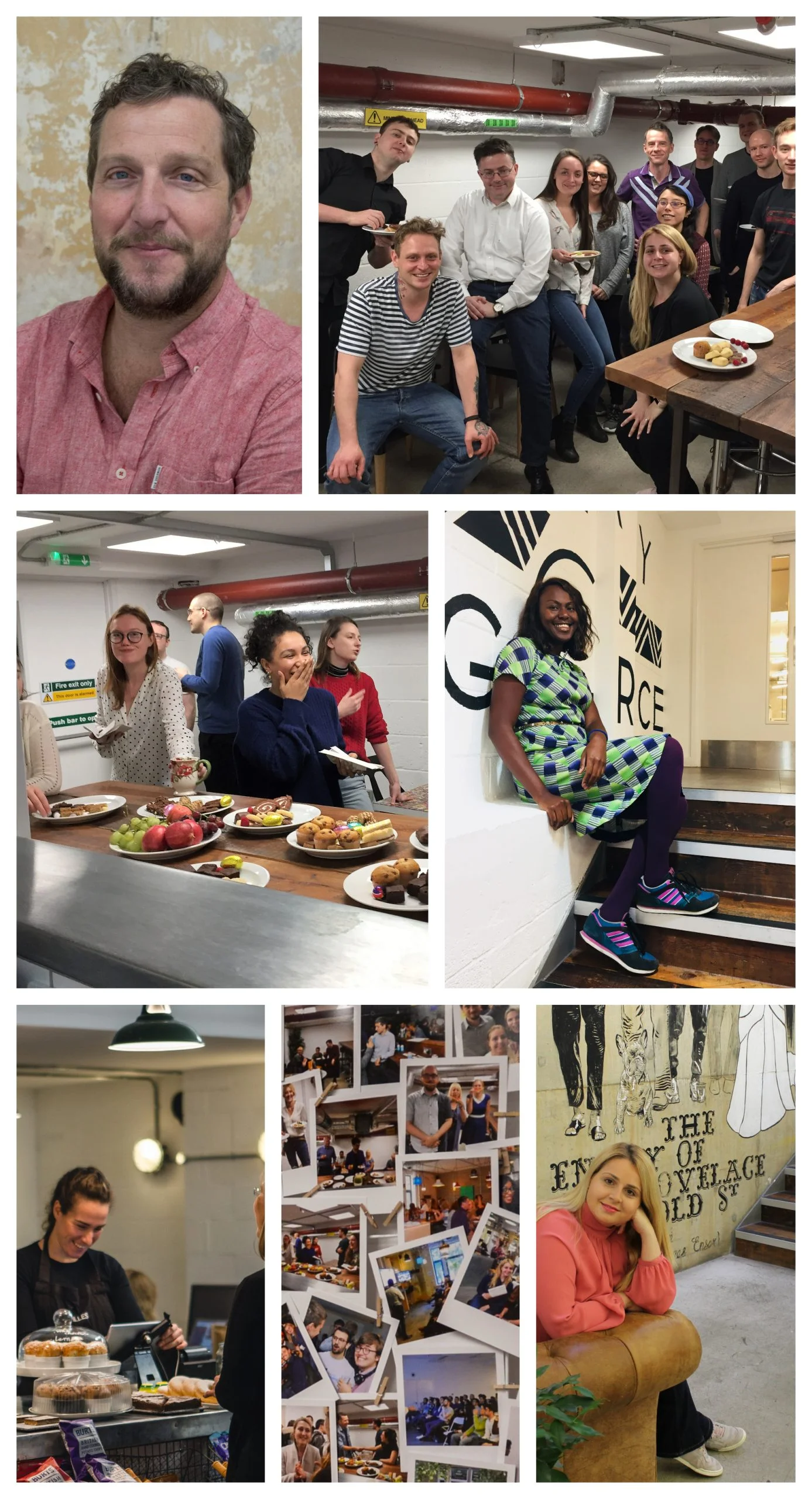 Membership options at The Brew
We offer desks and office space for teams of 1-400 with no hidden costs or gimmicks - just one low monthly membership price with everything you need to run a business included.
Come and take a look at our brilliant workspaces
Expect nothing less than 5-star service
Access workspaces around the world
Understanding your requirements and objectives is important to us. We listen and work together to create a truly unique and unforgettable experience.