Flexible Working: How to Keep Your Employees Content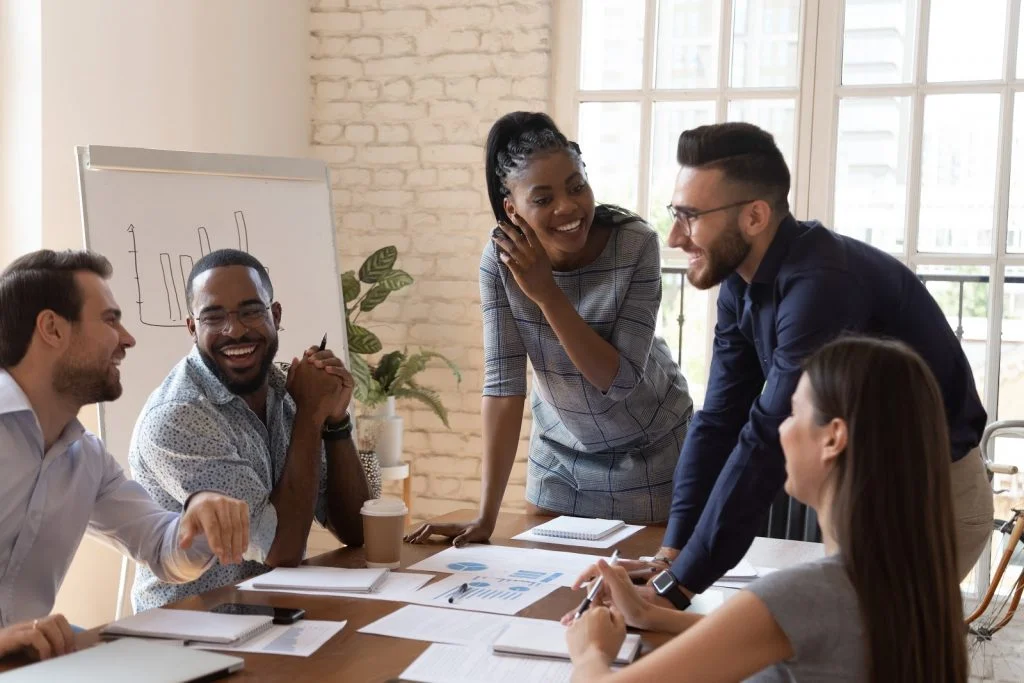 Keeping your staff happy can be a stressful task, especially during a global pandemic. Find out how flexible working can help keep your employees content with The Brew.
Happy employees are more productive, more creative and less likely to quit, but how can you maintain morale in such testing times? Flexible working might well be the answer for businesses across a variety of sectors.
Why Should You Consider Flexible Working?
The introduction of the flexible furlough scheme has created flexible working opportunities for many different organisations, allowing employees to return to work on reduced hours or part-time basis. This has helped keep companies afloat and meant that employees can return to something resembling "business as usual".
But this development has also had a surprising effect: it's highlighted several key benefits of adopting a flexible working policy. Since COVID-19 has completely changed the way companies operate, there's a lot to be learnt from the unprecedented circumstances that businesses are faced with. 
Moving to flexible coworking spaces, allowing employees to work flexible hours and giving employees more autonomy are just some of the ways your organisation could benefit from the "new normal".
The Benefits of Flexible Working for Employees
Flexible working can be a useful strategy to keep employees motivated and productive. In economically challenging times, the businesses that can adapt are the ones that thrive. If your organisation is under stress, making changes could spur on your workforce to deliver some impressive results. 
Employees working for a company that promotes flexible working policies have:
More time for their families and loved ones.

More freedom to work and relax as they choose.

Greater accountability for the work they're responsible for.

Higher job satisfaction and fulfilment.

Improved

mental wellbeing

(like less stress and anxiety).

A better work-life balance.
With so many benefits for employees, how can flexible working benefit employers? The good news is that the advantages of working flexibly extend to those in management positions too. But, this can pose a challenge to managers who aren't so well-versed in managing employees who aren't working on a strict schedule.
How Can Employers Manage Flexible Working?
Maintaining morale and managing workloads can be tricky if you're new to the ways of flexible working. Overcoming the initial problems associated with moving to flexible working while still meeting your customer's demands might be a steep learning curve, but there are a few things business leaders can do to keep their employees content:
Be honest

: Being open about why your business is making changes will show true leadership and will prove that you have your employees' interests at heart. Keeping open lines of communication and explaining the benefits of flexible work arrangements to your teams will build trust and head off any potential issues further down the line.

Listen to your employees:

Setting some time aside to directly deal with the concerns of your staff can give you a real insight into your business, so give employees an opportunity to voice their concerns and make suggestions. After all, they're the ones who are most in touch with your supplies, clients and customers. You'll want to be using your staff to the best of their capabilities in challenging circumstances, so just by

listening

, you might be able to unlock their true potential.

Decrease micro-management:

Since your teams aren't all going to be in the office at the same time, it's important to stay cohesive without going overboard. Work timers and

screen capture software

can be useful tools to help improve accountability amongst staff, but their use is somewhat controversial and could damage trust. That's why it's vital that work is delegated effectively and your expectations are clearly relayed to your team members. This will decrease the need to be constantly checking in with line managers, saving you time and painstaking effort, as well as instilling a

culture of responsibility

and ownership.

Review your operations:

What's the thing that takes the most time at your company? Whether that's getting approval from clients on your company's work or completing administrative tasks that encumber each department, now's a good time to take stock of your processes. Reviewing and refining your business should be an ongoing task, but big changes could prove immensely beneficial to your staff and your business, especially if you've had to significantly change your business structure in light of COVID-19.

Reconsider your lengthy office contract: It's worth considering whether or not you want to renew your tenancy agreement for your current office. Is it an inspiring place for your employees? Could life be better elsewhere? You could save thousands of pounds a year in running costs when you could opt for a more flexible approach to your workspace. Coworking spaces –– like those at The Brew –– can enhance businesses' productivity, employee retention and job satisfaction while retaining all the benefits of professional office spaces.
Can Flexible Working Benefit Employers? 
There's a lot to be gained from taking an adaptable approach to running your business. Granting employees more flexibility can enhance their efficiency and revive your company culture. It'll also go a long way in preserving employee mental health, meaning valuable employees will stay with your business and you won't need to constantly look for new staff. If you're interested in the benefits of flexible working, coworking spaces present your business a great way to free up your company's budget, naturally building in flexibility as part of your company's new, modern approach. 
Do you want to give your employees the freedom they really need? Keep your workforce motivated and check out The Brew's flexible office spaces, which will help boost your business' productivity while keeping your employees content.