Enterprise offices
We'll source and design your perfect office; eliminating all the large upfront costs and time-consuming tasks so your company can focus on business.
Perfect for companies sized 250+ people. Speak to our friendly team to discuss your requirements.
Office space for 250+ people without the risks
Our enterprise flexible office space solution is for businesses in need of a larger office space, looking to accommodate from 250+ people.
Impress clients, your teams and competition alike with an awe-inspiring London office that's the perfect place to work.
We bring your company vision to life; our talented architects and interior designers will create a unique and inspirational environment for your company. And our expert teams will put in place the infrastructure for developing a strong sustainable company culture. We get to know your office needs and then organise the rest, and manage the facilities and running of the office once it's completed. All you have to do is move in.
Contact us to discuss your requirements
Empowering your teams
It's not about cramming desks onto floors – we know you need office space that works for every department, every day of the week.
We'll ensure your new office ticks all the boxes, and then some, from being close to commuting networks to having enough conference rooms, kitchenettes, WCs and break out spaces.
Ongoing support so your teams can focus on your business
The right office with the right facilities and maintenance support is essential to your success. Do you really want to get bogged down with facility issues when you have a major pitch around the corner?
That's why we keep the office running smoothly behind the scenes so you can focus on your day to day work and developing your expansion strategy.
Do you have any questions about our enterprise office solutions?
What's the difference between your enterprise solution and a leased office space?
We handle the hassle.
Unlike a lease, our enterprise office space solution features all-inclusive services and facilities, which includes essentials such as business rates and superfast, reliable internet.
You can bypass professional and property fees, from solicitors, agents and stamp duty, and you won't be tied into a complicated lease for years.
We have designed our enterprise office spaces with flexible contracts, perfect for businesses that would like to remain agile and quick to adapt.
Share your vision with us and we will do the rest. We can find the right location for your business, design your best office space, source the kit, fit it out and manage the day-to-day facilities that you need to thrive.
Once you are up and running, you can deck out your space how you wish, ensuring your office represents your brand and business culture.
Contact us to discuss your requirements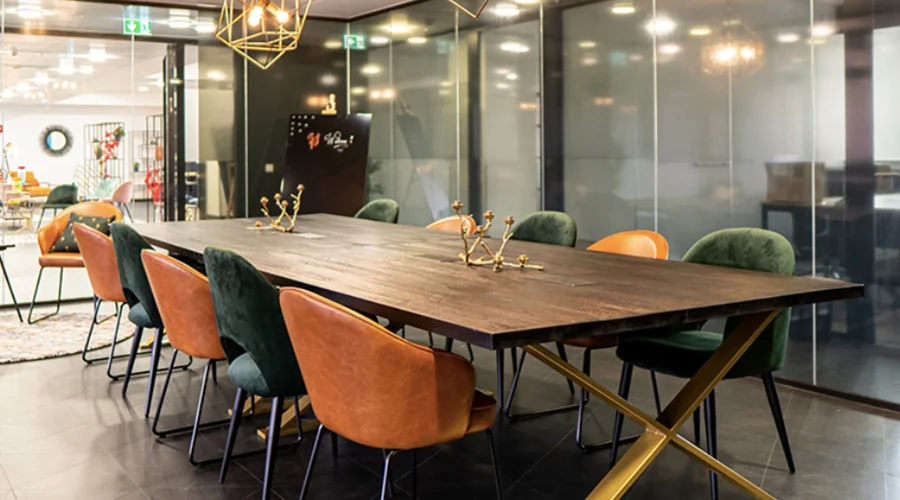 What our members are saying about us
Check out what our members think about our workspaces.
... what makes or breaks a co-working space is the Community Manager's ability to bring residents together, create accidental collisions and add value. Kristina does a fantastic job of making that happen behind the scenes
CEO, CyberOwl
Come and take a look at our brilliant workspaces
Expect nothing less than 5-star service
Access workspaces around the world
Understanding your requirements and objectives is important to us. We listen and work together to create a truly unique and unforgettable experience.